Nova Setups #1
Clean and Minimal Homescreen Setup Made Using Nova Launcher.
Hello, Guy's In this article I'm showing the Best Nova setup, how we can customize Our boring Android homescreen setup look Into The best android homescreen setups using the Nova Launcher app, kwgt widgets, icon packs, and Beautiful wallpapers.
After reading this article you can able to customize your smartphone Homescreen into this Beautiful Minimalistic Homescreen setup look. You Can Download our setups and apply them on your phone nova launcher setups download
Launcher : Nova Launcher Prime
Wallpaper : Reev Pro Icon Pack
Widgets : KWGT Widgets
Icons : Reev Pro Icon Pack
Setup By : Funky Setups
---
Now I will guide you step-by-step Process to achieve this Exact look Into your smartphone. Best Nova Launcher setups 2021. After Customizing your Android 12 Smartphone Amoled homescreen setup to these Beautiful nova Launcher homescreen setup your friends will definitely ask You about this.
Also, Read this Blog for the Best Android Homescreen setups. Android Homescreen Customization in 2021 – 2022 Using Nova Launcher. You Can check out these Best Android Launchers for Homescreen Customization.
---
Required Apps For Homescreen Customization
Before we start customizing our Smartphone homescreen setup we need to download a couple of android apps. You can also use Premium Apps to customize your smartphone. Join our Telegram channel for the latest Premium apps and Offer Deals as well as for some promocodes. Top Secret and Useful Android Apps on google playstore.
---
Nova Launcher Backup Settings
After Downloading All the Required apps you can start customizing your smartphone homescreen setups using the nova launcher themes and kwgt kustom widgets. But before that, we need to set up the nova Launcher Settings like Homescreen Grids layouts and a couple of settings.
So in order to do all these settings I have my Nova launcher settings backup file. Using this Backup file you will get Exact same Settings that I have on my phone. If you want you can re-edit all these settings. So just download the Backup file and import it in the nova launcher settings. Also Checkout The Best Gaming TWS earbuds for students
---
Wallpaper – Amoled Minimal HD Wallpapers
For this Particular Setup, we are using this minimal High quality good looking wallpaper from the Reev pro icon pack itself. just set the wallpapers from the icon pack as your Homescreen wallpaper. if you want you can download it by clicking here. You can get all the wallpapers and premium apps in our Telegram group so make sure to join By clicking here.
Also check: 5 Must-Have Android Customization apps for 2022
---
Icon Pack – Best Free Icon Packs
Here for this homescreen setup, we are using the Reev Pro Icon pack. This icon pack is a minimal icon pack having more than 1,700 icons, 30 widgets, and 140+ exclusive wallpapers in a single app! That's not all, new content is added every single week! Best Android Apps on google playstore.
Just Go to nova settings < Looks and Feels < Select Icon pack as Reev pro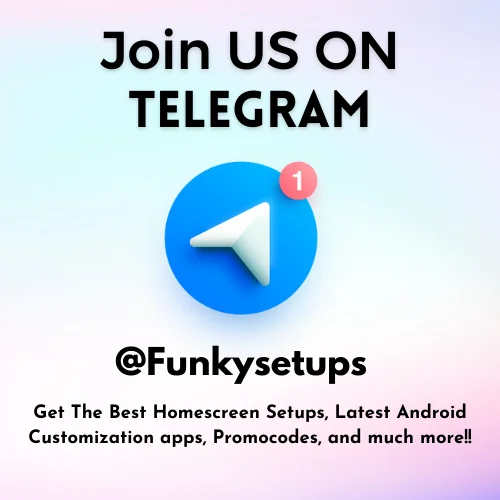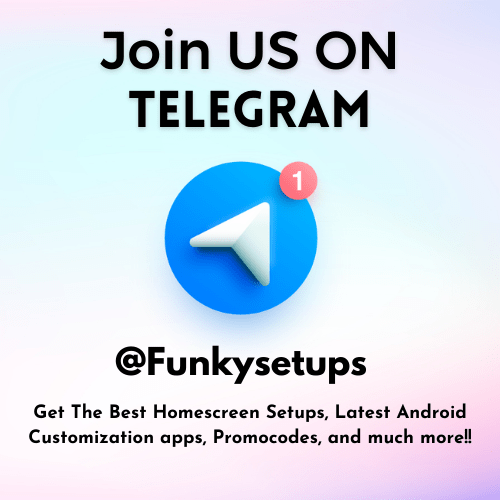 ---
Kustom KWGT Widgets
If You Import my Nova Launcher setup Backup file then you will get two Empty Kustom widgets on the top of the Homescreen setup. Here just click on it and select the Exact widgets and adjust the size according to your Smartphone.
1 Widget No. R24__GoTime.kwgt
2 Widget no. Weather_1.kwgt
After Adding all the Kustom KWGT widgets from the Reev Pro Icon pack. your homescreen setup is ready. If you want you can add more widgets on the next page. If you have Nova launcher Prime then you can add super cool Gestures to your smartphone. Also, see how to set up Multiple Wallpapers on Android Homescreen.
---
Final Verdict
That's it Guy's our Android homescreen Customization is done. If you Like this Setup you can check out our Instagram and Youtube for more cool Setup and Promocodes Giveaways. Anyway, Guy's Thanks for Reading